Over the past few weeks I've gradually been migrating from Twitter to Mastodon, an open-source, federated social network. You can find me there at @sboots@mastodon.sboots.ca.
(In early January I moved to an individual instance – Gersande La Flèche has a great overview of that here, and the Fedi.Tips feed has useful instructions on how to migrate an existing account between instances.)
If you'd like to learn how to migrate from Twitter to Mastodon, Patricia Aas has an introductory guide (including tools to help find your Twitter friends on Mastodon, which is helpful!). Jeremy Keith has also collected a number of useful "getting started on Mastodon" guides. If you're reading this in Canada, you may want to choose an instance like mstdn.ca that was stood up a few weeks ago and seems excellent.
Twitter has been a pretty big part of my professional life for more than a decade. It's strange and sad for that to come to an end so abruptly. If you're reading this and thinking, "what happened?", Nilay Patel's recap sums it up very well. Matt Tait, Lucas Cherkewski, Mark Headd, and Giles Turnbull have also all written really thoughtful reflections about leaving Twitter.
At this point, continuing to actively use Twitter feels like it would inadvertently be an endorsement of values that I disagree with (not least, treating employees terribly, jeopardizing their access to healthcare and work visas, and leaving international teams out to dry). For now, at least, I'll keep on posting new blog posts there (similar to LinkedIn), but I won't be actively checking in on what has, for years, been the website I visit the most and a community that I've really treasured.
Reminiscing
I created a Twitter account in February 2011, after a few friends suggested joining. (Twitter had already been around for a few years; a couple summers earlier my friend Kyle Baptista had made a Twitter account for "Sean Boots the Office Fish", a fish in the Engineers Without Borders national office in Toronto that the office staff had named after me.)
I was finishing undergrad and taking an international ethics seminar; throughout the next few months I quickly became glued to Twitter as reports came in, in real-time, from activists who were part of the Arab Spring and journalists who were covering the conflict in Libya. Many of the earliest people I followed on Twitter were national security journalists and researchers like Joshua Foust, Stephanie Carvin, and Steve Saideman, whose "Twitter Fight Club" bracket competitions introduced me to a much larger set of neat people to follow.
In fall 2011, I moved to Ottawa for grad school. I couldn't transfer my Saskatchewan phone number, and so I bought a Mobilicity "smartphone" with a small data plan. The phone wasn't powerful enough to run a web browser (!) but I installed Twicca, a lightweight third-party Twitter app developed in Japan, and it worked beautifully. On winter OC Transpo rides to and from school, I'd catch up on the latest tweets from Ottawa bicycling enthusiasts, which prompted my long-running tradition of planning to bicycle all winter, giving up in January when it got cold, and then starting up again on "Winter Bike to Work Day" because all of the #ottbike people were doing it.
After finishing grad school in 2013, I moved to Kumasi, Ghana and worked for a tech startup for a few years. My Ghanaian colleagues became fast friends and introduced me to the country's tech scene through meetups like Barcamp Kumasi and GhanaThink events. Ghanaian techies were all avid Twitter users, and thanks to a multi-hour time zone difference (and Twicca's purely chronological timeline), I quickly landed on a routine of checking "Ghana Twitter" first thing in the morning when I woke up (everyone tweeted during their trotro commutes to work), and "Canada Twitter" in the evening for news right before bed.
Ghana Twitter was a nonstop feed of tech tips and project updates, political news, debates with Nigerians about Jollof rice, and – especially in 2013-2014 as the Black Lives Matter movement grew – discussions on American politics, police oppression of Black people, and similar experiences of systemic anti-Black racism around the globe. As a white kid from Saskatchewan, it was an eye-opening and humbling experience. Many of my Ghanaian Twitter friends and past colleagues are now tech leaders or prominent researchers either in Ghana or around the world – folks like Rasheeda Yehuza, Kofi Yeboah, Edem Kumodzi, Kuukuwa Manful, Ato Ulzen-Appiah, George Arthur-Sarpong, Jojoo Imbeah, Prince Boadu, and so many others.
Twitter was ultimately my starting point to re-joining the federal government, when Ryan Androsoff sent me a Twitter message in spring 2016 asking if I wanted to meet up for coffee. Chatting over a chai latte in the lobby of the Lord Elgin Hotel, Ryan told me about his idea to create a digital service team within the Canadian federal government. In September 2016, I joined his team, and by July 2017 we had launched the Canadian Digital Service. As CDS got off the ground, Twitter was where we found our earliest community – change-oriented public servants who all found each other with the #GCdigital hashtag. That, in turn, was an evolution of the #w2p hashtag ("Web 2.0 Practitioners") of tech-minded public servants who were pushing to collaborate across the public service long before departments were comfortable with social media.
Many of the public servants that I look up to the most are people that I met way back in 2012 at #w2p meetups, while I worked as a co-op student on Travel.gc.ca. People like Thom Kearney, Mary Beth Baker, Ioana Finichiu, Laura Wesley, Rob Butler, Steph Percival, Abe Greenspon, Stef Christensen, Kent Aitken, Nick Scott, and many more. Trying to change public service institutions for the better is hard work, and having a community of fellow travellers on Twitter was (on a very regular basis!) the boost of motivation we all needed to keep going.
Twitter was an important connector for all of us involved in Ottawa Civic Tech as it got off the ground. Civic tech and design folks from around the world became a big inspiration – people like Cyd Harrell, Dana Chisnell, Dan Hon, Dave Guarino, Waldo Jaquith, Michelle Thong, Will Slack, Mark Headd, Chris Whong, Noel Isama, Nikki Lee, Bill Hunt, and tons of other amazing folks. Many (probably most!) of the blog posts I've written here were inspired by conversations and ideas I saw on Twitter. Twitter was also a great way to make and find friends at conferences, where – frantically typing updates and sharing photos using the conference hashtag – you could immediately run into all the other Twitter aficionados attending the conference. From EWB events to the Code for America Summit to FWD50 conferences, this was always a huge highlight.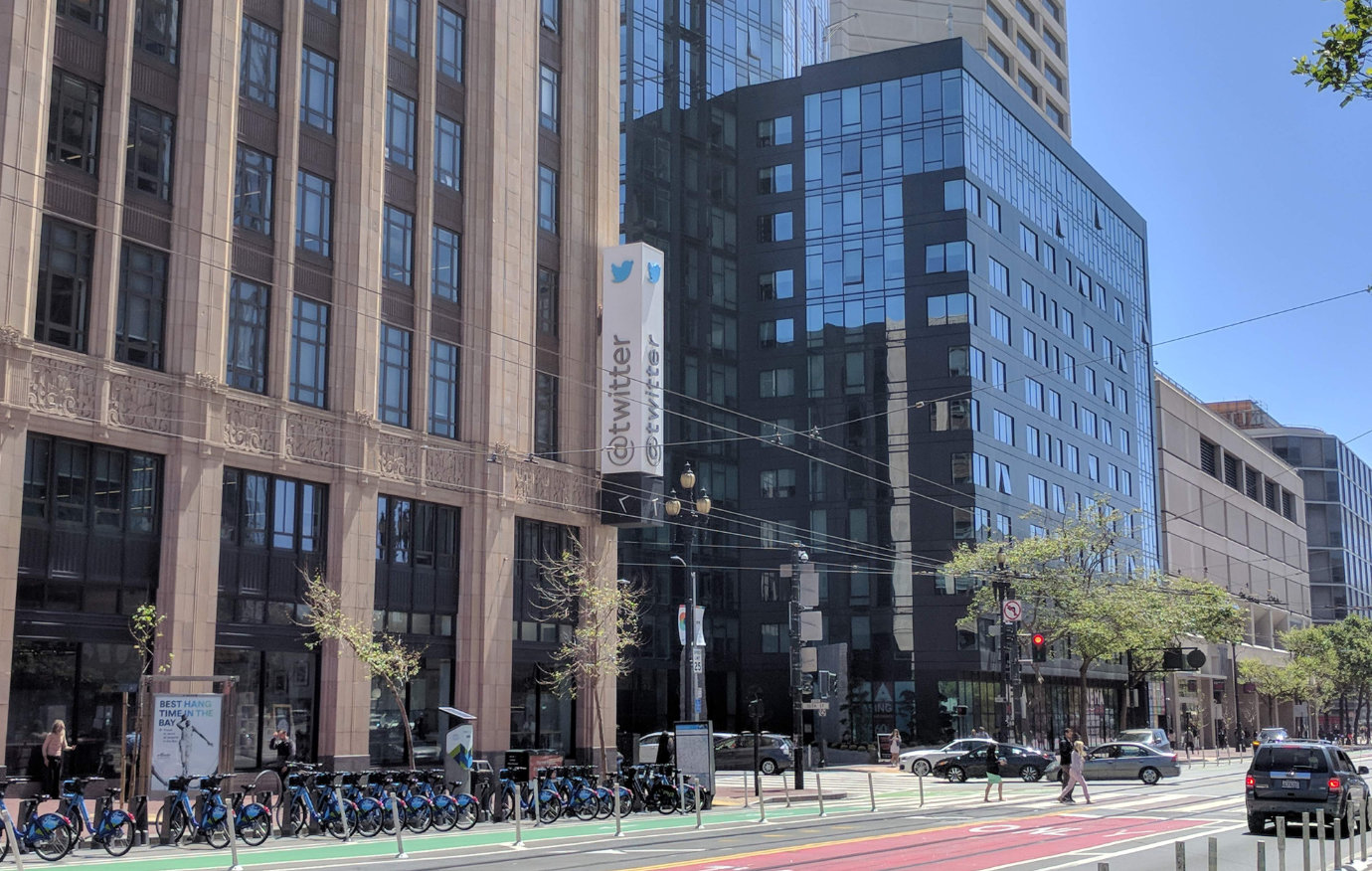 There were a few things about Twitter that made it especially appealing (to the point that, let's be real, I was pretty heavily addicted to it). The short character limit meant that so much of it involved capturing the perfect sentence, turn of phrase, or play on words. The impromptu communities that formed around hashtags. And probably most of all, retweets (or RTs) that let you share and amplify other people's insightful and creative ideas. Let's just say: I was an enthusiastic retweeter, probably to the chagrin of some of my friends and family members on Twitter. But I learned so much from interesting people on Twitter, with perspectives and histories and cultures that were so different from my own.
As a Barcamp Kumasi attendee once said, "retweets are Jollof". (If that was you, let me know!) Being able to share along others' ideas – and give them the credit for it – really did feel comparable in awesomeness to what is still to this day one of my favourite foods.
Twitter obviously was not perfect, and a lot of these same features and techniques could be used for negative rather than positive purposes. But over the past decade it brought together people around the world, kept people informed during disasters and throughout the COVID pandemic, helped document human rights abuses and government oppression, and connected researchers and journalists and activists in unprecedented ways. Twitter built so many communities, and taught me so many things, that I only feel sadness as it falls apart.
Keep in touch
As mentioned off the top – you can find me on Mastodon at @sboots@mastodon.sboots.ca. If you're a federal public servant trying to sign up for Mastodon and running into issues, give me a shout by email and I'd be happy to help!
To friends and colleagues from Twitter (and really, anyone reading this!) thanks for all the conversations over the years. It's been a slice, and see you on happier parts of the internet from here.