This past week wildfires forced the full evacuation of Yellowknife, the capital of the Northwest Territories, as well as many other communities both nearby and across the territory. That evacuation is currently ongoing. As of this morning an estimated 28,940 people were under evacuation orders, in a territory with a population of about 46,000 people.
Meanwhile, late yesterday Kelowna, BC residents were suddenly ordered to evacuate when a major wildfire crossed Lake Okanagan. Close friends of ours there evacuated late last night on minutes' notice.
It's an unprecedented summer of wildfires across the country, and as people wonder what will happen to their homes and communities (or how to rebuild them) it's hard not to wonder what the future looks like.
NWT's Cabin Radio – which has been providing outstanding live coverage, and deserves a CRTC license – had an interview a few days before the Yellowknife evacuation was announced with John Vaillant, who studied the 2016 Fort McMurray wildfire response and evacuations. Heather and I both plan to read his book, Fire Weather, and learned a lot from his interview about modern wildfire behaviour:
And I think that's really what happened in Fort McMurray. So at 11am on May 3, there was a press conference – literally an hour and a half before the fire breached the city, authorities were still talking about "have a plan, get your kits ready, send your kids to school and go to work and do what you need to do, and we'll keep you informed." And who informed the people of Fort McMurray that there was a fire in their city and they had to evacuate right away? The fire. There was no time. That's how fast that happened.

Something that is really difficult for human beings to understand about 21st-century fire is: it moves way faster than you think it's going to. You see the smoke cloud on the horizon and then, you know, look at Maui in Hawaii, look at Enterprise, Northwest Territories. Look at Lytton, BC in 2021. It's happened over and over again. "Well, the fire was over there and then suddenly it's over here."

Ollie, this is really important to understand: you can do a great job with the fire breaks, you can do a great job with the sprinklers, but if the wind is strong enough – and it doesn't have to be that strong, it can be, you know, 20 or 30 km/h – the embers from that remote fire can carry right over the top. They carry right over the fire breaks, they can carry over the lines of sprinklers and land in the heart of the community and light it up if it's dry enough. And that's what blew people's minds over and over again, was embers would land in the grass, embers would land in the mulch in their garden, embers would land in the gutter of their home and burst into flame. And it almost didn't seem possible. But when it's dry enough and hot enough, and you've had a summer like we've had – which has been bone dry and unseasonably hot, things are really dried out and primed – that's a recipe for fast-moving, explosive fire.
There's parallels from the Fort McMurray fire in 2016 to the rapid spread of fires this past week in NWT and BC:
How it went in Fort McMurray was: We are going to cut cat guards on the fire side of the city, we're going to put up sprinklers, we're gonna get some water bombers in there – and then the embers blew right over the top of that, landed in the city, ignited the city wholesale. Suddenly firefighters were just running around like a terrible game of Whack-a-Mole as entire blocks of houses burst into flames, something none of them had ever seen before or were prepared to deal with. And then it suddenly went from "we're going to hold this fire at bay outside the city" to, in a matter of hours, "how do we keep the death toll as low as possible?"…

Canada has been extraordinarily lucky so far with only one fatality in Slave Lake, only two in Lytton, none during the fire in Fort Mac – which is practically a miracle, given the scenario and the panic that ensued, frankly, because of a delayed evacuation. This is what has happened in the past, and Yellowknife shows many of the characteristics of those communities. And the weather has not been kind.
As the evacuations in NWT and BC continue we're thinking of friends and family of friends who are part of it. We've had a number of friends reach out asking how Heather and I are doing (which is very kind!) but we're in the other territorial capital that starts with a colour and ends with a noun. It's confusing. There are active wildfires across the Yukon but at the moment none in threatening range of Whitehorse.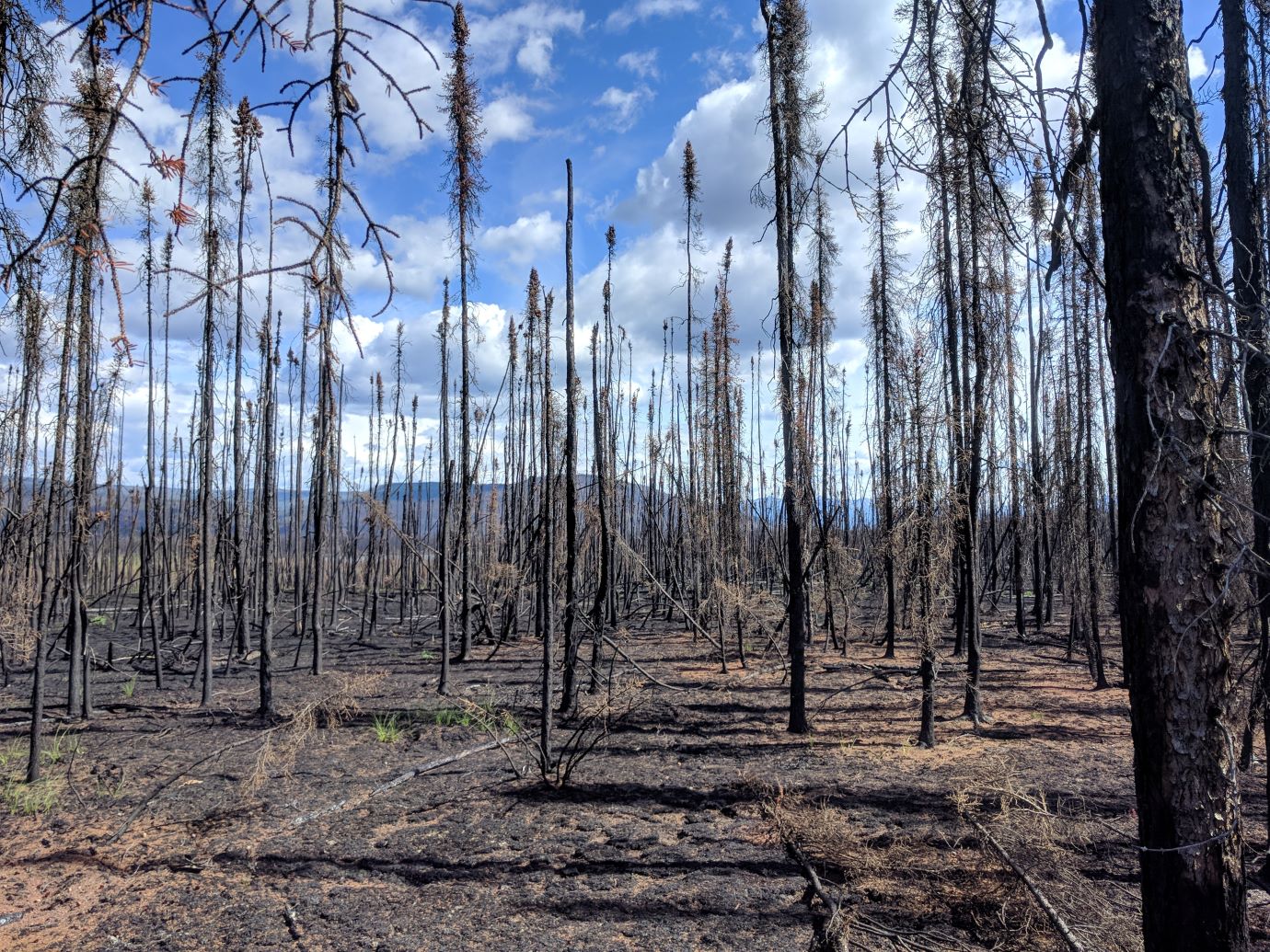 We've had an emergency "go bag" packed since 2020 when we listened to a podcast on earthquake dangers in Los Angeles and got (healthily) spooked. The Yukon government has helpful instructions on what to put in an emergency kit. (Outside the Yukon, what you'd need in your region or community might differ; you can look these up on your province or city government's emergency management websites). But this past week was a good reminder to refresh it, add baby clothes and gear for Ben and make sure we've got everything we need for a long-haul evacuation, if that becomes a necessity in the years ahead.
In the meantime, we're really grateful for all the efforts of fire response and emergency workers, and we're thinking of everyone in NWT, BC, and everywhere else affected by wildfires. All the best from here.
For updates on the NWT evacuation efforts, follow CBC North or Cabin Radio (directly from their websites given that Meta is blocking news links on both Facebook and Instagram). To support NWT wildfire victims, you can donate to a friend of a friend's NWT United Way fundraiser here. And: everything Lyn says.